Mechanical Engineering Jobs Germany
Application engineer (M/W/D) for image systems in plant engineering wanted
Your profile as application engineer
for image systems in plant engineering
You have successfully completed a degree or further training as a technician in the fields of software engineering, automation technology, electrical engineering.
You have experience with vision systems, optics, lighting, and the appropriate software tools (e.g. Keyence, Omron, Congnex).
Your cross-departmental interdisciplinary mindset sets you apart.
You are happy to use your good and business fluent written and spoken English.
You are looking forward to a varied job and occasional business trips in an international environment.
Your position as a design engineer
at Printum
In this position you will be responsible for project planning, implementation and commissioning of image processing and printer systems.
You create supplier specifications for vision and print systems in coordination with customer requirements and the business departments.
For challenging recognition tasks, you will be in charge of test implementations and feasibility studies.
Select suitable image processing and printer systems for the presentation of results.
The image processing and application technology is qualified and approved by you.
You will provide service support for delivered systems via remote maintenance or during on-site service visits to the customer.
In addition, you will conduct customer and employee training.
Read more about your advantages at Printum Technology GmbH in Ravensburg below. Or apply directly, indicating your earliest possible entry date:
Who we are — Printum Technology GmbH
We are a forward-looking mechanical engineering company from Ravensburg, Germany serving a niche market: the roll processing industry. Our systems are used internationally in a wide variety of industries and provide our customers with real competitive advantages. In our projects, we have the privilege of working with renowned corporations, hidden champions, medium-sized companies and innovative start-ups. As a special plant manufacturer, creativity and solution competence is our business.
We need these qualities in all areas of the company without exception. Are you looking for personal growth with tasks in promising industries and the corresponding appreciation of your performance?
Get started at Printum — we look forward to meeting you in person.
Employment contract
Attractive salary package
Company pension scheme
30 vacation days per year
Overtime account with up to 10 additional vacation days
Flexitime model
Cost coverage for further training related to the company's business area
Home office day possible (depending on scope of duties)
2000€ bonus for recruiting new employees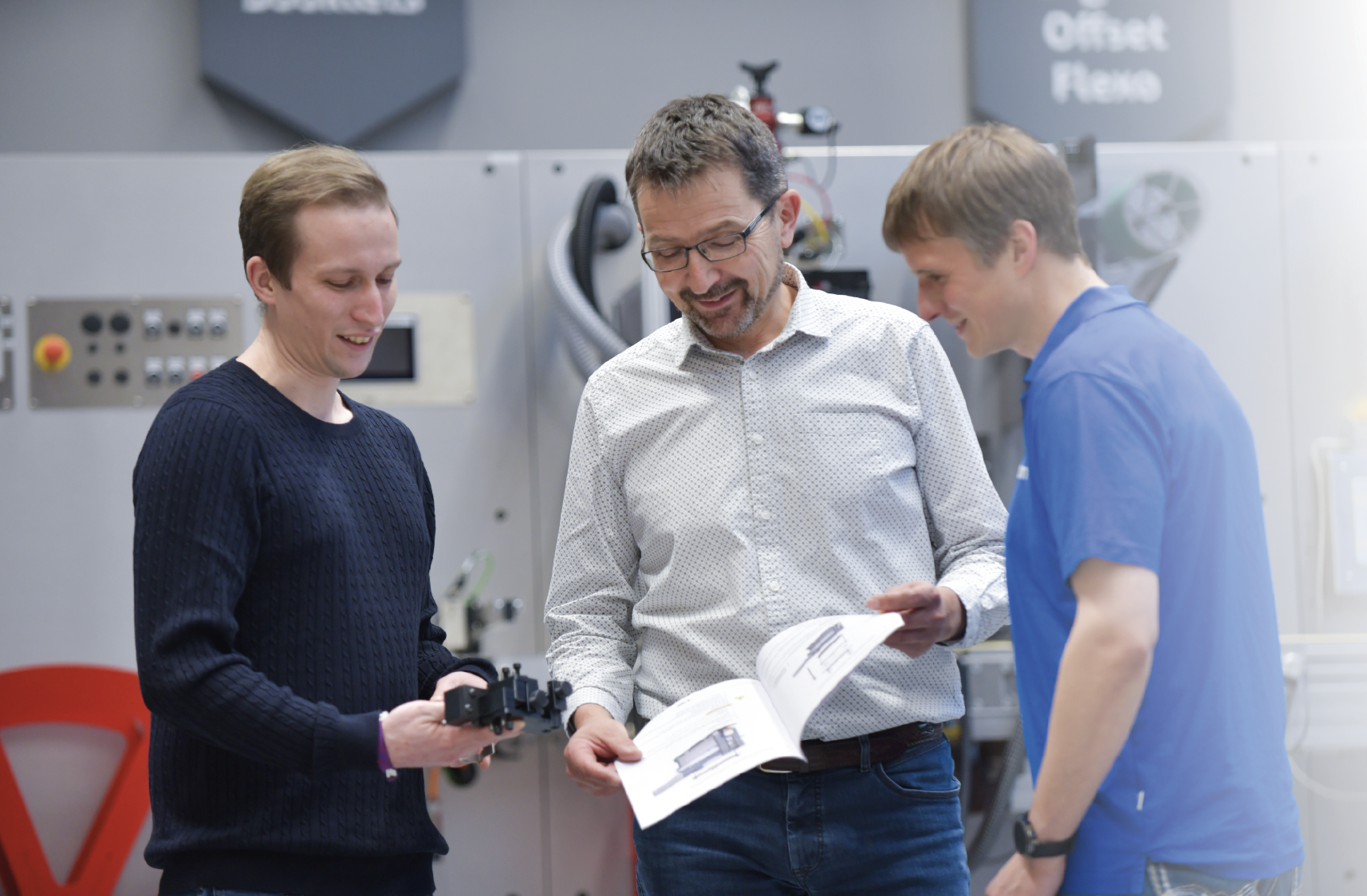 What a Normal Workday
at Printum Looks Like
Our day-to-day work as an engineering company with an international focus on a wide variety of roll-processing industries is particularly varied.
Renowned companies such as 3M or Daimler, but also innovative start-ups, exciting SMEs and other engineering companies are our customers.
As an engineer, technician or project manager, you can expect exciting tasks and new challenges in plant engineering at Printum — whether it's flexible solar cells, electrolysis, insect traps, digital printing, fuel cells or simply highway vignettes.
Our employees bear a high degree of responsibility. The ability to work in a team, enjoyment of communication and initiative are essential for our cooperation.
What characterizes Printum above all are very flat hierarchies and colleagues you can rely on. Through our team meetings, you have opportunities to help shape a growing company — because your opinion is important to us.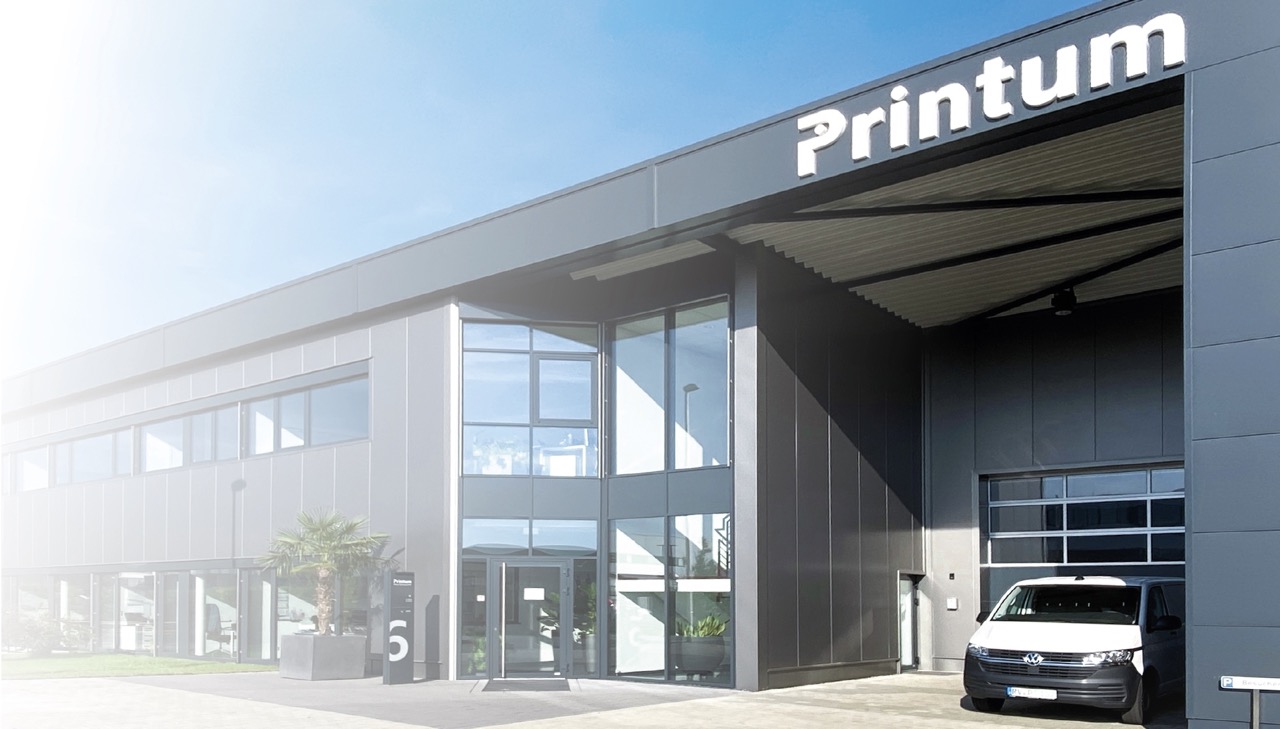 Great team
Air-conditioned rooms
Top equipment with modern facilities and tools
Mobile bakery drives by daily
Comfortable lounge with a kitchen for hot lunches
Good connections to public transport thanks to the bus stop Ravensburg, Gewerbegebiet Erlen
Decent location in the countryside with a view of the Alps
No more hassle with the post office → have your packages delivered to the office
Bus to Ravensburg,
Friedrichshafen,
Ulm, Stuttgart
Bus connection to
Markdorf, Meersburg,
Uberlingen, Lake of Constance
Do you share our passion for mechanical engineering and are you motivated to get things done? Then Printum is the right place for you. We are a fast-growing company and look forward to receiving your application. Feel free to use the application form below to submit your documents. Or give us a call right away – as we don't hire PDFs; we want to get to know people in person.
Contact person:
Manuel Friedmann
Managing Director
Operations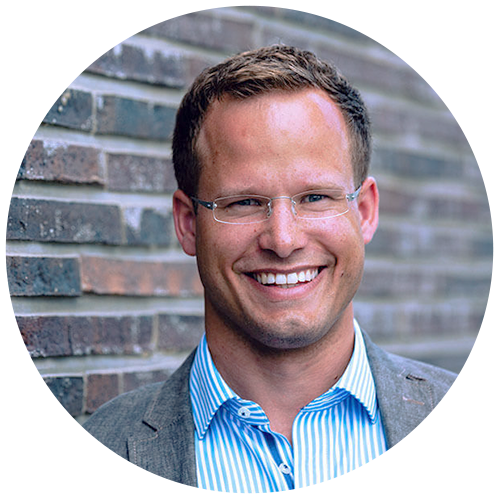 Fill in the application form …
Please fill in all fields marked with *.
As we want to get to know people in person.