Industries Processing Rollstock
Printum's specialized assembly lines and roll-converting machinery in diverse industries.
Roll Processing and Web Converting
Machinery for Various Industries
As a specialized mechanical engineering company, we design modular assembly lines for roll processing and web converting processes across multiple industrial sectors. We develop converting equipment for future technologies such as organic photovoltaic foils, membrane electrode assemblies for fuel cells, or printed electronics for smart labels. For SMEs we provide smaller-scale table top solutions to optimize roll converting processes of all kinds.
Apart from that, we also offer highly specialized partial integration solutions for other machine builders and plant engineers who want to expand their portfolio through OEM cooperations with Printum.
Explore our cross-sectional activities for renowned companies and leading brands below and don't hesitate to contact us to ask how we could help you transform your manufacturing processes. Maybe we have already solved your problem.
Roll-Processing Industries
Custom-Engineered Machinery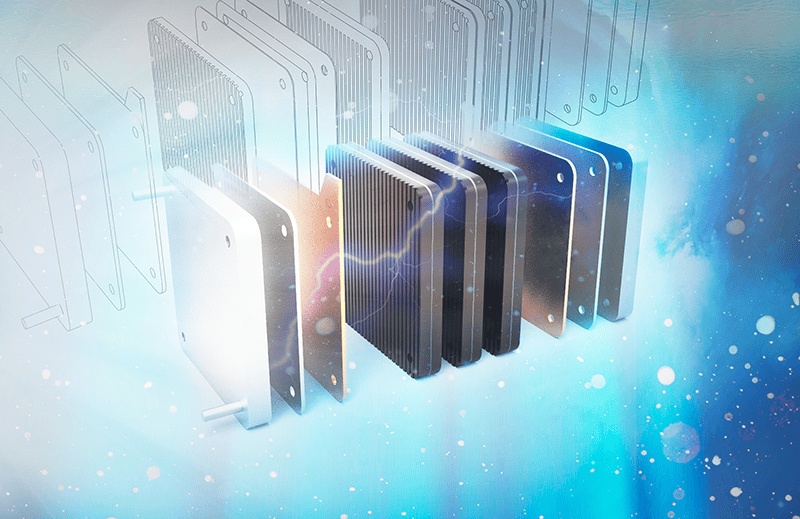 MEAs, membranes, and other electrodes from the roll are the catalysts of sustainable power generation and energy storage in the future. For example, ultra-thin membranes with highly reactive coatings are essential for the performance and lifetime of PEM fuel cells, electrolysis cells,s and some battery systems. We design the necessary special equipment for producing and processing these sensitive electrolyzers in the field of hydrogen technology – from production plants to testing facilities for research and product development.
Flexible solar panels and organic photovoltaic foils bear enormous potential as well. However, manufacturing processes need to be optimized to boost the commercialization of flexible photovoltaic innovation soon. When processing complex thin-film technologies, experts apply semiconductor materials such as silicon directly onto the unrolled carrier web. We are building application units for these experts to transfer and place pre-cut materials onto the running web. This technique can be used with contact tapes, insulators, printed electronics, or other products in a variety of different areas.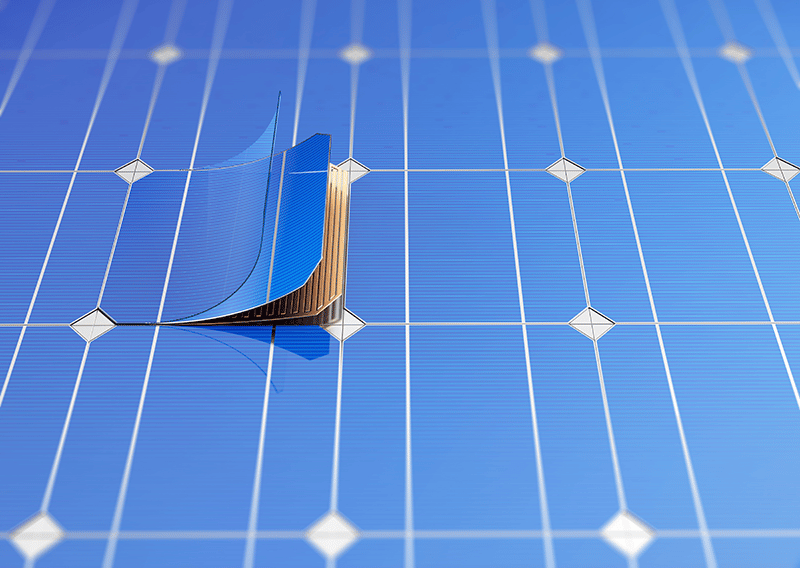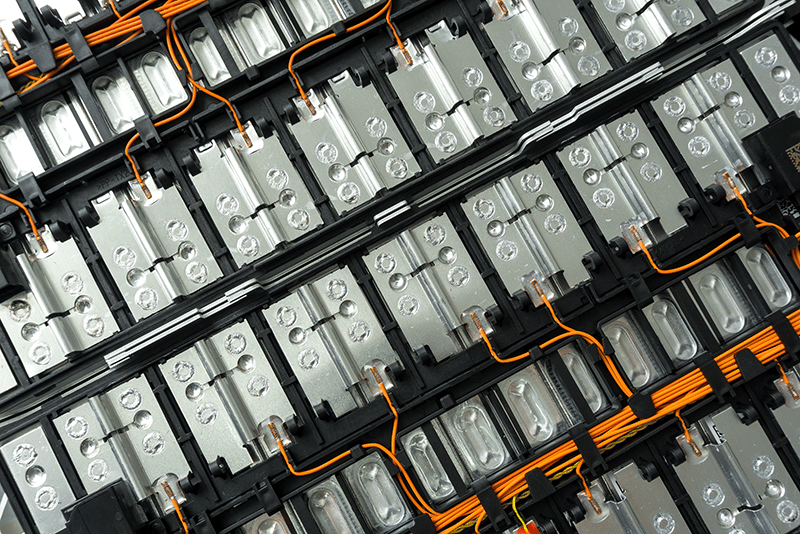 In the world of lithium-ion battery production, sophisticated engineering solutions are needed to reduce manufacturing costs and increase the quality of flexible battery components such as separators and insulators. Our roll-to-roll processing solutions promise the most significant savings for the industry, from AOI tools, surface inspection, and quality testing facilities for product development to processing and coating solutions for the carrier film with the highly reactive electrode slurry.
Special packaging machinery for recyclable products: Our solutions for joining plastic and cellulose films are as flexible as the flexible packaging technologies themselves. Our production line for recyclable e‑commerce shipping bags with air cushions is only one of many custom assembly lines to produce finished multilayer products like flexible packaging from different rolled materials. These include — among many others — bubble packs, composite films, baker's bread bags, and gusseted bags.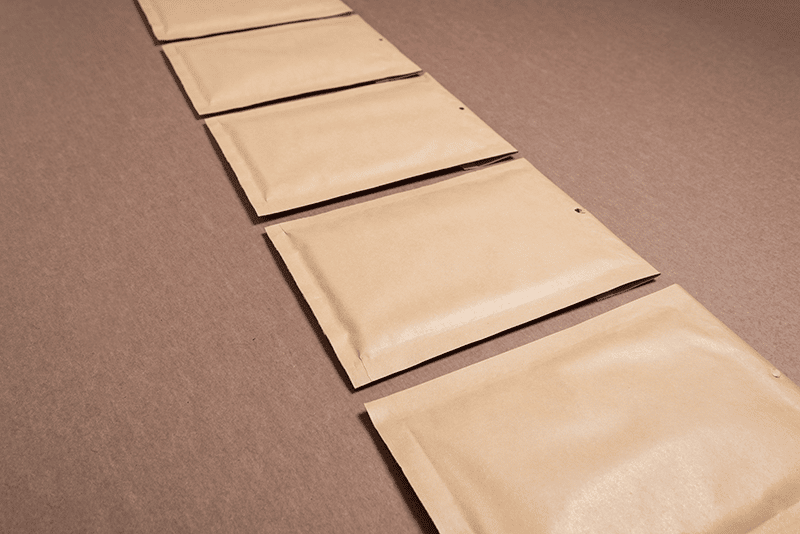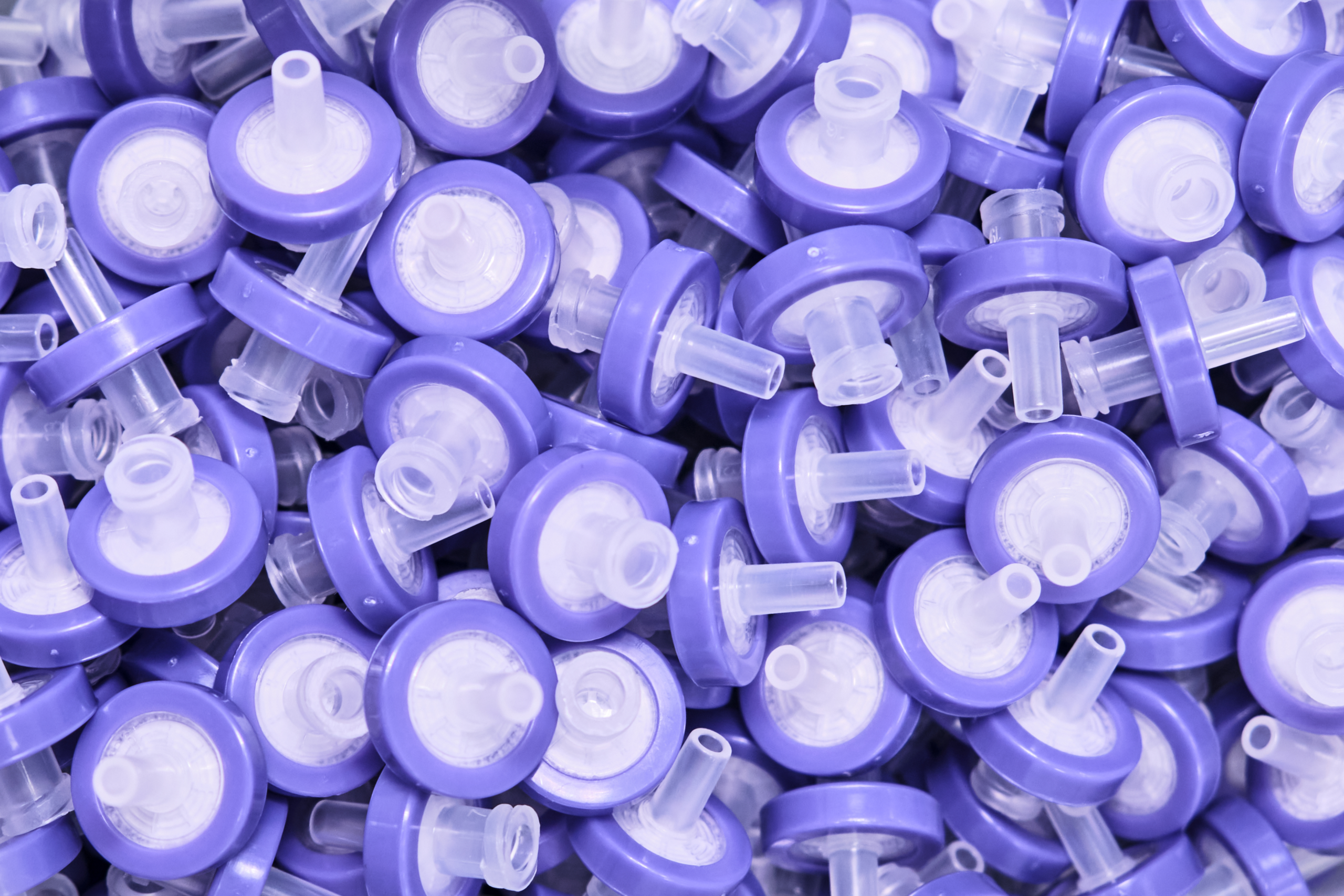 Membrane processing, coating, testing, and cutting equipment for organic filter membranes, synthetic membrane pads, or the catalyst-coated ones mentioned above: As a special machine builder, we develop progressing solutions for the emerging field of "Membrane Converting" which will soon call for more capable products to process complex membrane technologies from the roll. Our advanced equipment for handling thin membrane films ranges from web handling solutions for sensitive and highly reactive material layers to membrane cutting machinery.
Parent rolls and sheets of adhesive tapes, adherent films and other flexible materials need to be processed for all kinds of industries. We develop the necessary machinery, complete assembly lines and specialized adhesive tape converting equipment for roll processing. We focus primarily on converting rolls of different materials such as foams, nonwovens, rubber, soft metals or silicones — to name just a few. Thus, we enable the production of complex adhesive products for a wide range of industries.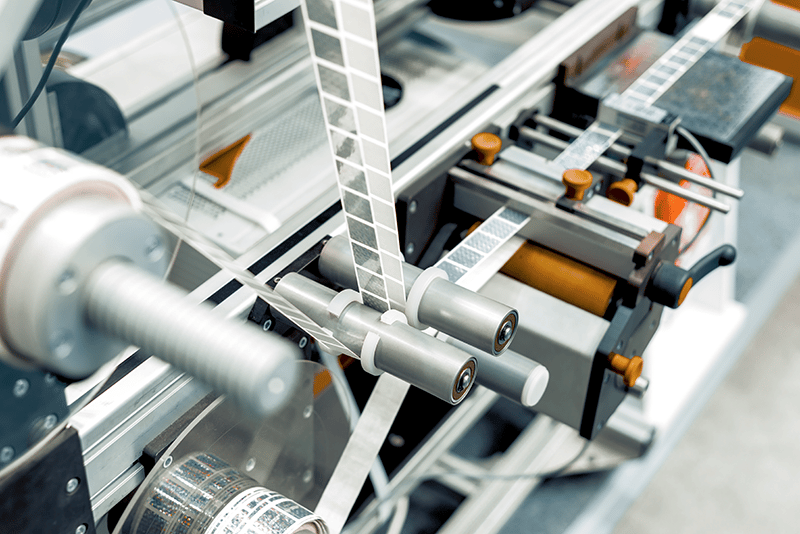 Printum originally comes from the field of label printing and converting — hence the name "Printum". Today, we have shifted our focus to the production of complex multilayer products such as sandwich labels or booklets. In particular, we develop assemblies and components that you can easily integrate into existing or new label printing machines. In addition, we also engineer machine solutions for converting technical labels, such as RFID labels or other smart label products with integrated chips. See our Multilayer Label Converting Equipment.
Custom Machine Parts for OEM Cooperations
To realize large engineering projects, cross-company cooperation is often required. As one of the most reliable experts for precise web handling and converting solutions in roll-to-roll processing and roll-to-piece production, we provide engineers and machine builders with highly specialized partial integration solutions to expand their portfolio of offerings. We develop and supply assemblies, aggregates, and specialized machine equipment to deliver the perfect web run for your machines. As a result, Kurz, Gallus, and many others have integrated our web handling and edge-guiding solutions for complex roll-converting processes.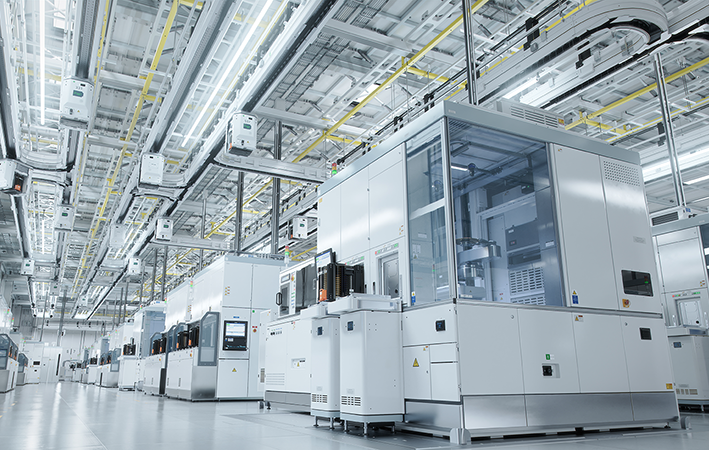 Customizing roll processing and converting solutions for renowned companies and leading brands.
Which roll would you like to process into which product?
Booklets or RFID labels, membranes or separator foils, organic solar cells, self adhesive films …or is it something totally different?
As a special equipment manufacturer for industrial roll processing machines, we develop solutions for all kinds of converting processes. When it comes to materials with unique properties, we are the right contact to get in touch with and tackle your challenges.
No need for an entirely new production line? We also offer specialized products to integrate with your existing converting line and expand your capacities. Explore our product range here:
Andreas Weigel
Managing Director
Sales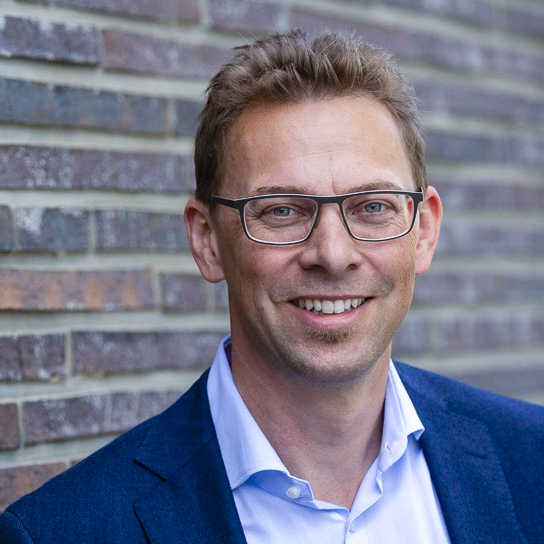 Neben individuellen Sonderanlagen bieten wir hoch spezialisierte Converting-Produkte zur Erweiterung Ihrer Bestandsanlage. Hier erhalten Sie einen Einblick in unser Produktsortiment: