Engineering Special Machinery
Developing specialized machinery for process integration, industrial automation, and ultimate web handling precision.
Specialized Machinery – Design & Development of High-Precision Web Handling Systems
In the field of specialized machinery, our core competence is the development of special-purpose machines and complete assembly lines for the rotary processing of narrow web roll stock (10 mm to 750 mm). With our web handling skills, we specialize both in joining adhesive webs to create multilayer products and in processing particularly demanding materials such as ultra-thin membranes with delicate coatings.
We deliver the perfect web handling solution for membranes, tapes, foils, nonwoven, rubber, paper, and many more. When designing specialized machinery, we focus primarily on industrial automation and process integration to maximize efficiency. With a clear focus on process reliability, quality, and output quantity, we help manufacturers achieve their goals in highly competitive markets.
As special machine engineers, our primary focus is the integration and automation of web handling converting processes while consistently ensuring high precision and efficiency.
High-Precision Web Handling Instruments
Process Integration and Automation – Engineering Specialized Machinery at Printum
1. Special machinery design and development
As a manufacturer of a brand product, you undoubtedly have particularly high demands regarding the quality of your production equipment. We develop converting plants that minimize scrap and fulfill high tolerance requirements. In addition, we develop suitable assemblies and components to expand your existing systems' capacities.
2. Process integration and automation
We integrate all processes into one production line. Therefore, we look at your production steps in detail and select adequate industrial automation solutions. Depending on the requirements, we arrange your new equipment for modern roll-to-roll manufacturing or a single roll-to-piece process.
3. Advanced web handling solutions
When processing roll stocks, various factors can affect the unrolled material webs – temperature spikes during web drying, mechanical influences, and the material's properties. That's why the perfect web handling system is crucial for the quality of your end product. Thus, we develop the high-precision web handling systems needed to ensure gentle web transport, even for sensitive membranes or strongly adhesive material webs.
4. Materials, mechanics, and software
Our instruments range from material analyses to elaborated mechanics to customizable software for your specialized machinery. To ensure gentle web handling for ultra-thin, sensitive, multilayer, or adhesive material webs, we develop mechanics and software simultaneously to synchronize them perfectly. In the project planning phase, our programmers are therefore involved right from the start.

5. Roll-to-roll manufacturing
Roll-to-roll manufacturing processes represent an intelligent solution for industrial automation. They allow cost-effective and fast processing of self-adhesive tapes, elastic stretch foils, flexible thin-film technologies, or even the most delicate polymer membranes. For the continuous roll-to-roll processing techniques, a parent roll is unrolled, processed as needed, and finally rolled up again. Depending on the requirements, we can incorporate various methods for die-cutting and printing, coating, laminating, and many other processes.
6. Roll-to-piece assembly lines
Our complete roll-to-piece plants integrate various processes in a single assembly line tailored to your very needs. An impressive example is our unique production plant for flexible packaging manufacturers. It is a fully automated, all-in-one solution for producing robust, recyclable, flexible shipping bags with paper pads – from a parent roll to the finished multilayer sales product. The integrated process steps can range from web cleaning and drying, to coating, die-cutting, slicing, and dispensing.
Rotary processing vs. pick & place
We replace slow pick-and-place methods with advanced rotary processing techniques. Rotary techniques and roll-to-roll manufacturing are much more efficient thanks to the possibility of continuous web processing without stops. As a result, rotary techniques enable faster cycle times, higher output quantities, and much more cost-effective products with no loss of quality.
Which roll would you like to process into which product?
As web handling experts, we design special-purpose machinery for processing particularly demanding materials to give our customers a competitive edge in the global market. We develop solutions for processing membranes, fuel cell components, organic photovoltaic foils, thin-film technologies, and complex multilayer webs. What is your challenge? Contact us now without obligation.
You are interested in working with us? Find out what a potential collaboration with Printum might look like for your business:
Andreas Weigel
Managing Director
Sales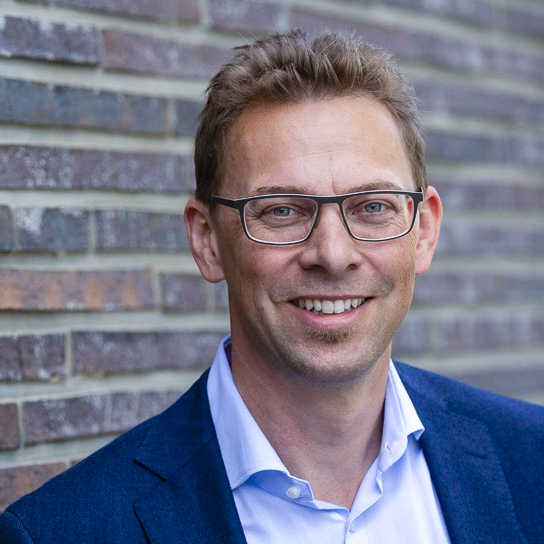 You are interested in working with us? Find out what a potential collaboration with Printum might look like for your business: