Our Principles and Processes
Building custom machinery for your company's success – this is what our professional cooperations look like.
Custom Machinery Manufacturing – Project Planning, Designing, and Delivering Engineering Solutions made in Germany
We are mechanical engineers and custom machinery manufacturers with hearts and minds, sharing common values with our customers. For us, it is clear that you are the creator of a unique brand product and, thus, of a customer promise. Together, we pursue one and the same goal: create the best engineering solution for your industry-related requirements.
As a certified custom machine builder, we focus on process reliability, quality, and output quantity. We also attach great importance to clear and transparent communication with our customers. Accordingly, you will get a brief insight into our principles and processes here.
Our Principles and Processes
Customer request and project planning
You are the manufacturer of a unique brand product and thus of a customer promise. We are custom machine designers and create the best solution to suit your requirements. That is why we commit ourselves to detail in taking care of your industry-related concerns at the beginning of a project planning phase.
Systematic material analysis
The precise testing of your materials' physical and chemical properties is essential for your custom machine design. In addition, it helps us choose the best web handling technologies, mechanics, and software for process integration and automation as needed. Thus, a systematic material analysis is inevitable to guarantee process reliability and security as well as the output quantity and product quality required.
Only after we have precisely analyzed your materials' properties can we provide information on what we need to do to build your specialized machinery. And, if necessary, how we can make even the impossible possible.
Selection and design of process steps
Now project planning is really getting started with the custom machine design and development. Our experienced design engineers select the processes for integration and automation, take care of the individual processes' design, and arrange the sequence of the individual steps.
Technical design of your custom machinery
Depending on the requirements, we then plan to develop your custom machinery, for example, based on cost-efficient roll-to-roll processes. We can also set up a complete roll-to-piece manufacturing plant. Suitable assemblies and modules for the selected printing, coating, and die-cutting techniques are specified.
Determination of the quantity structure and costs
The technical specifications help us plan the custom machinery development costs. Next, we conduct material calculations and initial calls with suppliers and technology partners. Finally, we determine indicative prices for processes to provide you with an optimum quotation, which we specify together in several rounds.
Intensive cooperation with technology partners
As a modern engineering company, our focus is on process integration. Thus, we do not have to reinvent the wheel constantly and intensively cooperate with other well-known custom machinery manufacturers and source components and aggregates from long-standing technology partners.
If we cannot find an adequate high-quality solution on the market for a specific process step, we start developing specialized modules and aggregates ourselves. Since we design custom machine equipment required to provide our customers with outstanding competitive advantages, this applies to at least one process step in most projects.
It is essential for us to provide you with a well-structured, clear, and understandable offer that contains all the information you need to place your order.
Custom machinery design and 3D layout
Now, our design engineers can create a detailed 3D layout for your custom machinery. The design of a highly specialized product has to meet high demands, of course. Thus, designing is a supreme discipline in industrial project planning. That is also why we proceed in great detail. The custom machine's layout is further specified during the implementation and construction phase.
Machine construction and simultaneous engineering
Based on the detailed layout, we continuously consult with you during the construction phase. Iterative risk analyses accompany the process. The concept of Simultaneous Engineering helps us shorten the development time and avoid later production-related changes in the machine design.
We complete the design and construction phase with professional and comprehensive technical documentation and start building.
Technical purchasing, assembly, and initial commissioning
Next, we procure all custom machine parts needed for the assembly. Once we receive all components, our technicians and design engineers can assemble your custom machine on the spot. After the assembly, we carry out the initial commissioning.
Factory Acceptance Test (FAT)
A comprehensive Factory Acceptance Test (FAT) follows. With the FAT, we ensure that we fulfilled your product-related requirements in the best way possible. Then we will make the custom machine parts ready for shipment.
On-site installation and commissioning
Finally, we will relocate all the custom machinery components to your production site. Our technicians take care of the professional assembly, electrical connection, and adjustment to your local conditions.
Site Acceptance Test (SAT)
After installing your new system, the Site Acceptance Test (SAT) is the only thing left. With the on-site commissioning and the SAT, we prove that we have met all the requirements previously tested in the FAT, and you are good to go.
Production support and training
Lastly, production is ready to start again. Of course, we will be at your side with help and advice after commissioning. Professional production support, including training, helps your employees get the most out of your new custom machinery made by Printum Technology.
Which roll would you like to process into which product?
As a global niche player in custom machinery manufacturing, we develop and design your individual solution. Our principles and processes have created competitive advantages for our customers for over 30 years. Feel free to contact us without obligation. We will be happy to advise you competently, comprehensively, and honestly.
Consider taking a look at our activities in different industries and market segments processing and converting rollstock here:
Andreas Weigel
Managing Director
Sales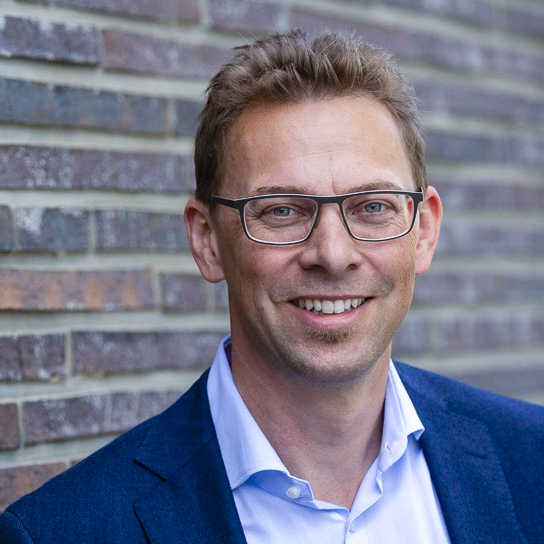 Consider taking a look at our activities in different industries and market segments processing and converting rollstock here: